By: David Diaz
llusion: An erroneous perception of reality – The American Heritage Dictionary
"Co-coo-cooo-cooo." "Whirr! Whirr!" "Beep! Beep!" "Beep! Beep!" El Corre Camino – This is the name bestowed by the Mexicans. The scientific Rico Suave Latin term is Geocococyx Californianus.
While teaching the art and science of Human Tracking, Anti and Counter Tracking throughout the Southwest El Corre Camino was a sight to see for a city slicker boy like me. This phenomenal bird runs on the roads and desert lands of the Southwestern United States while uninterruptedly crossing in and out of the Mexican frontera. With its long legs and slender build it can reach speeds of up to 18.6 miles an hour. By nature El Corre Camino is elusive, yet its elusiveness is no sign of timidness. With its long slightly curved sharp beak it kills venomous prey and robs other bird's nest. As a child on Saturday mornings I would religiously watch the Looney Tunes' cartoon program that features the world's most laughed at consummate ACME Tracker, Wily E. Coyote aka "Super Genius". He pursues an elusive, hard to pin down Chase, the Ingenious Roadrunner.
Yes, I am speaking to you about "The Roadrunner". Native Americans in the Southwest studied the zygodactyl's huge foot structure "x" pattern left by the Roadrunner's toes. They saw that the forward and rear toes of the Roadrunner were mirror images of each other. The Native Americans realized that to the untrained eye it was hard to judge which way the Roadrunner was going based on the "x" toe prints left by the bird. So they imitated the physical makeup of the bird by walking backwards in order to bewilder their
foes. This "walking backwards" by the Native Americans confounded the "Conquistadors" as well as baffled the western expansionist invaders and immigrant-migrants that pursued the Native Americans, fueled by their justification of the Manifest Destiny. This bird was so revered that its tracks were replicated around the houses of the deceased Native Americans. The Roadrunner's track pattern was thought to confuse and baffle evil spirits to prevent them from attacking the dearly departed. We have a lot to learn from our predecessors.
The art of anti-tracking is but an illusion of invisibility; it has been practiced as a means of survival by many indigenous tribes and armies of the past and it has evolved to the present. Necessity, despair and sometimes greed by any means are the mother of invention. Like many other border areas around the world I have seen this skill being replicated and evolving along the American, Israeli, Thai, Korean and numerous other borders worldwide. It's nothing new, but a skill innately developing to a higher sophistication by insurgents, illegal undocumented immigrants, and human, drug and weapon smugglers world-wide. In the West we coin the term "Deception", in the East the Ninjas have labeled this practice "The Art of Invisibility". It is stealth that grants a person the ability not to be sensed during an approach or departure, and – if well orchestrated with camouflage, cover, and concealment – the person will be extremely difficult to detect. This, synchronized with the use of irregular patterns and sounds adjoined with the silences of a particular geographical area -be it natural or man-made – will grant you an illusion of invisibility and the element of surprise if needed. To deceive a human – by having him or her perceive you as non-threatening or better yet non- existent – then capturing or eliminating him is the ultimate deception to the human senses and intuition.
There are two main scenarios. A Tracker collects information then follows, captures or eliminates a Chase through the use of an illusion or conversely, a Chase with speed and deception techniques and tactics evades a Tracker through the use of an illusion. This possibility is the biggest affront, an embarrassment to the ego to the core spirit of the Chase or Tracker. When one's life is at stake the act of being pursued, captured or eliminated is less a matter of the ego than a matter of captivity or death. Consequently this anti-tracking skill of deception offers one the capability of either capturing a Chase or eluding a Tracker. The Anti-Tracking teachings will help the practitioner to keep a low to non-existent profile that will allow him to avoid detection and, at the height of its performance instruction, empower him to avoid captivity or death. Most people will think that the purpose of Anti-Tracking is to teach a Chase being pursued various ways to elude a Tracker. On the surface this is true, but the deeper purpose is to help keep anyone from being noticed – or if noticed, not to be caught – whether one is the Chase or the Tracker pursuing the Chase.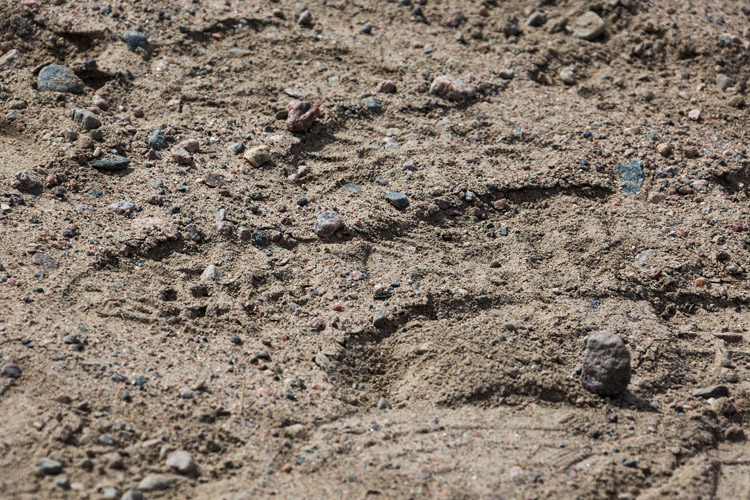 When I teach Anti-Tracking I do not teach stealth and camouflage. I teach Anti-Tracking as an advance course after the practitioner has learned Human Tracking. Individual books and institutions already teach stealth and camouflage. Much have been written on those subjects of stealth and camouflage. In numerous books, videos, and military Field Manuals (FM) you will find these techniques. In numerous courses like Ranger and Survival, Escape, Resistance and Evasion, and in various Sniper Courses you can find these skills. In all the these same schools that teach Human Tracking, Anti and Counter Tracking their FM reflects what is taught in the schools. Some of the information is erroneous and should be corrected. When I teach Anti-Tracking I lean more toward the deception and concealment from the human physical or sensory perception that are at high risk to be captured. Yes, camouflage and stealth play an integral part of Anti-Tracking and must be incorporated in Anti-Tracking. Allowing others to see you in a certain way, be it psychologically or physically, while allowing them to follow you will lead them into a false sense of security; this is quite satisfying when your life is being threatened. This will allow you to either let them pass while blinking at their ignorance, or ambush them if they are a threat that cannot be avoided. Little did I know but this was a natural flight and fight* survival mechanism first learned when I was a child. Occasionally these primal behaviors are awakened during an intense moment where the body innately automatically responds to stress or intense danger through a defense mechanism popularly known as Fight-or-Flight. These innate acute stress responses are activated by every animal's and human's.
I was in a YMCA swimming pool and a bully was constantly bothering me. One day I allowed him to think he was overpowering me in the swimming pool. Unknown to him, little by little I moved him into the deep end. I finally got him where I wanted him, then gave him the scare of his life. He never bothered me again. The tiger and the bear are very good at this. You may think you are hunting them, but if you don't know any better, in reality they may be hunting you. Conversely, for those who dare to physically harm or deceive you, you can turn reality upside down.
I welcome the Warriors of the 21st Century aboard this journey to the world of "An Illusion of Invisibility; Anti-Tracking":. Contact IMTT to learn Human Tracking and Anti- Tracking.
It is irrelevant from which conventional, unconventional unit, rural, county, state, federal or law enforcement agency you arrive from or what tracking training you have received; we are all part of the food chain on the ground. Covered will be deception, feigns, feints and ruses in the form of techniques and tactics to elude humans.
Please have a seat with us at IMTT. Sit; break out a Meals Ready to Eat, have some black coffee, study in a field environment, then don your gear and we will train, train, train. Then train some more. The illusion will confuse and bewilder the opposition. Remember your performance of this illusion will rest on your knowledge of Human Tracking in conjunction with your preparation and ability to Anti-Track.
"Beep! Beep!"… "Hasta La Vista."
*McGraw-Hill Health Professions Division, Principles of Neural Science (Clarinda, IA: Clarinda Prepress, Inc., 2000) 960-995.
Article was written by David Diaz David Diaz is retired from the US Armed Forces where he served in both the Marine Corps and U.S. Army Special Forces. Diaz is an author of "Tracking Humans". He first learned about tracking from an indigenous Malaysian who hunted insurgents in the jungles of Malaysia. Diaz fine-tuned his craft through years of dedicated study and instruction from the finest trackers throughout the world, including the Dyak/Iban of Brunei. Nigritos from the Philippines, the San Man of Botswana, the Bedouin of the Middle East, and U.S. Vietnam-veterans Marine Trackers who gained their skills from the Montagnards in the highlands of Vietnam, Laos, and Cambodia. Diaz continues to teach this skill to all branches of service, law enforcement, NATO and allied forces worldwide in hostile and non-hostile environments.